Clubshred specializes in secure records destruction. We are the least disruptive, most productive, economical, secure and complete means available to handle your confidential records and materials destruction problems.
Clubshred specializes in records destruction of all forms including paper shredding as well as media material, hard drives, microfilm and more!
Clubshred provides both on and offsite services in order to meet the needs which best fit your organization. Our state of the art paper shredding and media document destruction equipment are capable of shredding 6,000-8000 lbs of material per hour. We offer the most secure document shredding service in the industry along with customer service that is second to none.
We are committed to the success of our customer through providing service beyond expectation while maintaining the highest standards for security and ethics for the document destruction industry. We pride ourselves in consistently delivering high security, economic and convenient shredding services to each and every client.
Service Areas Include, but are not limited to the following metropolitan areas:
California:
Los Angeles
San Diego
San Jose
San Francisco
Fresno
Riverside
Sacramento
Florida:
Miami
Tampa
Orlando
Jacksonville
Arizona:
Phoenix
New York:
New York City
Buffalo
Pennsylvania:
Philadelphia
Illinois:
Chicago
Georgia:
Atlanta
Oklahoma:
Oklahoma City
Tulsa
Shredding Capabilities
Specializing in Large Jobs
Routine Shredding
Bulk One-Time Shredding
Off-Site Shredding
Occasional Shredding Need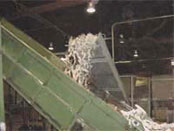 Extra
Shredded Material is Recycled
No Presorting Necessary
Paper clips, Staples, Three-Ring Binders, Computer Disks, Etc. Easily Shredded
Save 17 Trees out of every 1 ton of paper recycled.
Security Assurances
Client Witness Program
Free Security Containers
State of the Art Equipment
Surveillance Cameras & Monitor
Notarized Certificate of Destruction
Value for Money
FREE Estimates
FREE Security Containers
No Time Charges
Quantity Discounts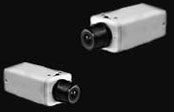 Personnel
Fully Bonded
Fully Insured
Uniformed Personnel
Radio Dispatch